Collection Highlights
Previous
Next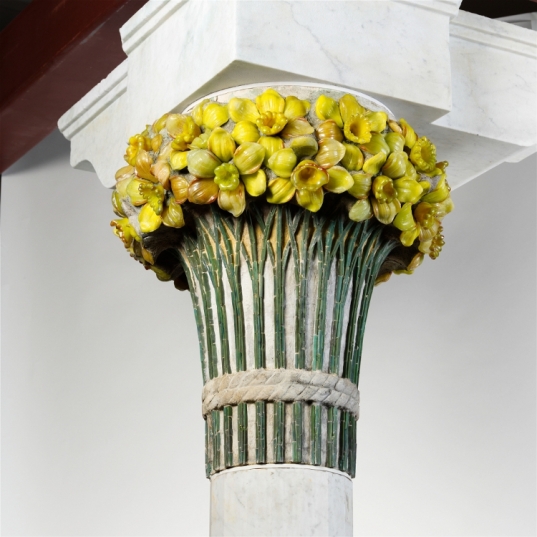 Daffodil capital, c. 1915
South façade, Laurelton Hall, Long Island, New York, 1902–57
Cast and cut glass, concrete
Tiffany Studios, New York City, 1902–32
22 x 20 in.
(57-023)

Louis Comfort Tiffany (1848–1933) added the Daffodil Terrace at Laurelton Hall, his Long Island country estate, about 1915. The 18-by-32-foot outdoor room exemplified Tiffany's unique and dramatic style. Each of the eight column capitals is decorated with twenty-four glass daffodil blossoms. To achieve the most life-like appearance possible, Tiffany had each flower created using individual petals and cups created from twelve different molds. The stems are glass mosaic. The Daffodil Terrace is on permanent exhibition at the Morse.