Collection Highlights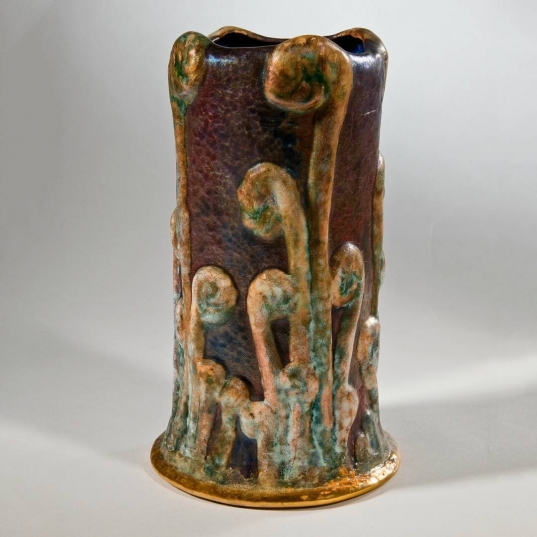 Vase, c. 1898
Fiddlehead fern
Enamel, copper
Tiffany Glass and Decorating Company, New York City, 1892–1900
Marks: Louis C. Tiffany / SG 80
(65-003)
Audio Guide

Young fern fronds, or fiddleheads, curl around the sides of this enamel and copper vase, c. 1898, providing a perfect example of how Louis Comfort Tiffany was able to create "a coloristic harmony between metal and glass." Tiffany started experimenting with enamels in his 72nd Street studio in New York in 1898, and he debuted his enamels at the 1900 Exposition Universelle in Paris. Enameling is time-consuming and notoriously difficult, but the process, fusing glass paste to a metal object with heat, produced the vibrant hues Tiffany was after. This particular vase was made using the champlevé technique, in which compartments are formed on the surface with a hammer and then filled with glass paste before firing.