Collection Highlights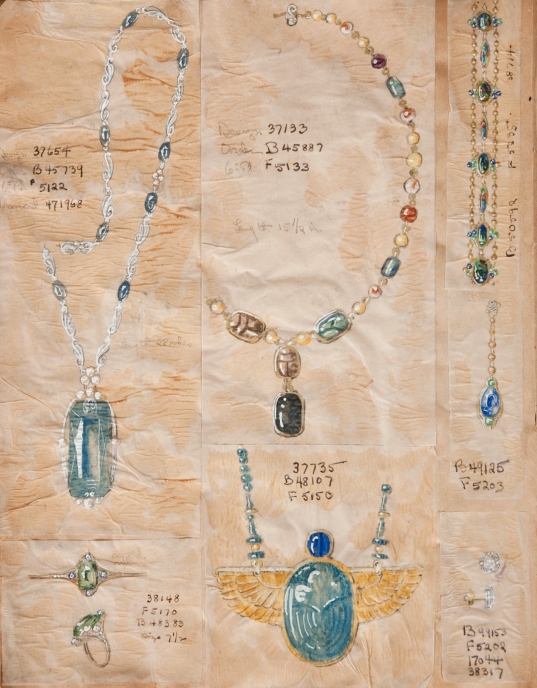 Design book, c. 1914–33
Watercolor, ink, pencil on paper
Meta K. Overbeck, American, 1879–1936
Gift of Margreta Overbeck in memory of Meta K. Overbeck
(78-1080)
Audio Guide

Meta Overbeck's sketchbook—on view in the Tiffany art jewelry gallery at the Morse—contains a wealth of beautiful and inspiring designs. Overbeck, b. 1880, supervised the art jewelry department for Louis Comfort Tiffany (1848–1933) beginning in 1914. She was one of several notable women designers employed by Tiffany. These sketches were created using pencil, ink, and watercolor.