Collection Highlights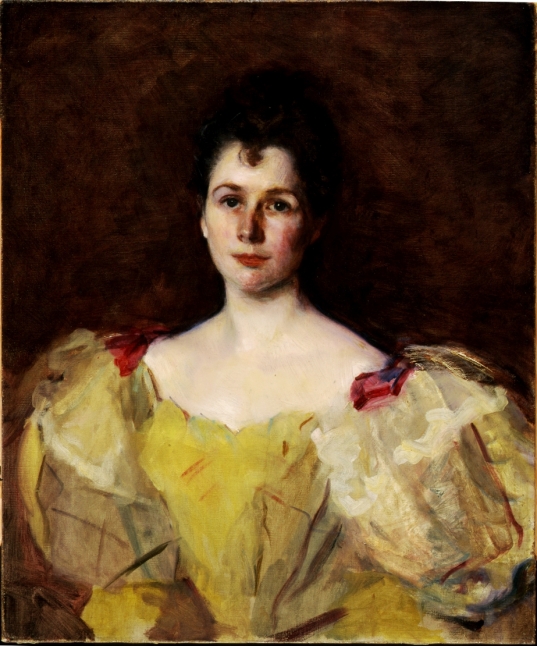 Portrait of Mrs. Henry LaBarre Jayne (Elizabeth Matthews), 1895
Oil on canvas
Cecilia Beaux, American, 1855–1942
32 x 25 1/2 in.
(P-072-93)
Audio Guide

Mrs. Henry LaBarre Jayne, a prominent attorney's wife in Philadelphia, is the subject of this #portrait by American artist Cecilia Beaux (1855–1942). The sitter, formerly Elizabeth Matthews, sadly didn't like the way the portrait turned out, and so Beaux kept it, eventually giving it to a friend of hers who admired it. Beaux, a Philadelphia native, was an award-winning portraitist who sketched and painted notable Americans between the 1880s and 1920s. Her clients—including President Theodore Roosevelt and his wife, Edith—came from all over Philadelphia, New York, Boston, and Washington, DC. Critics compared her favorably to John Singer Sargent (1856–1925), the leading portrait painter of the era. She served as an art advisor at the Louis Comfort Tiffany Foundation on Long Island from 1925 to 1933.