Collection Highlights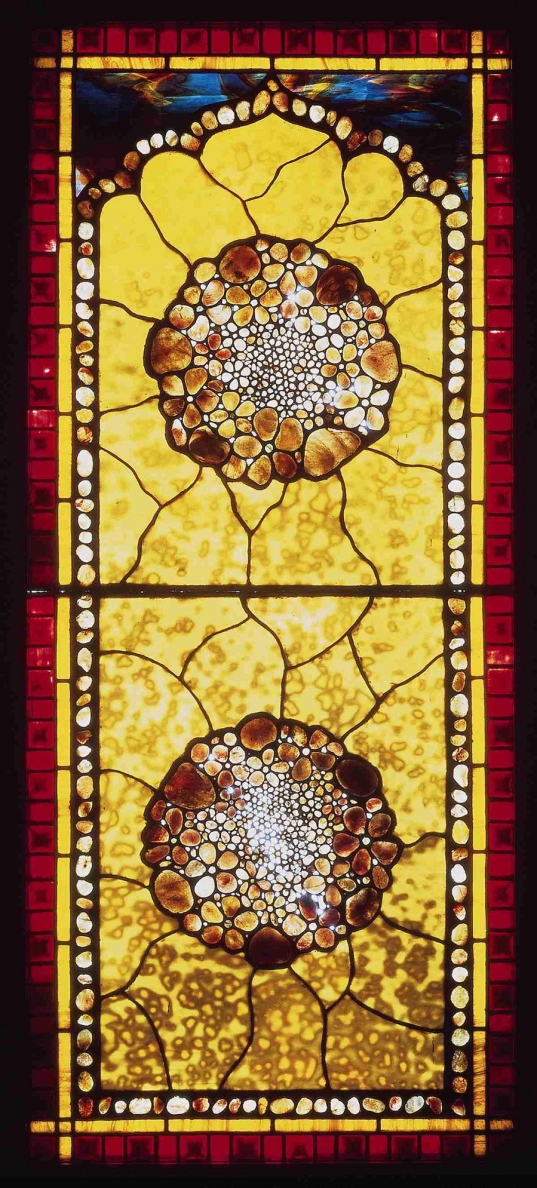 Window, c. 1897
Joseph Briggs house (Arnault-Bianchi House), Wood-Ridge, New Jersey, c. 1880s–present
Leaded glass, pebbles
Tiffany Glass and Decorating Company, New York City, 1892–1900
61 x 27 1/4 inches
(58-016)
Audio Guide

In a remarkable domestic window created by Louis Comfort Tiffany (1848–1933), even humble stones become objects of beauty. The pebble window from the Museum's collection features medallions of smooth quartz pebbles harvested from the beaches of Long Island. Tiffany has combined these round stones with his virtuoso glass to create a simple abstract design that shimmers as a riverbed might in sunlight. The pebble window came from the home of Joseph Briggs in Wood-Ridge, New Jersey. Briggs (1873–1937), a native of England, was Tiffany's friend, business manager, and head of Tiffany Studios' mosaic department.