Collection Highlights
Previous
Next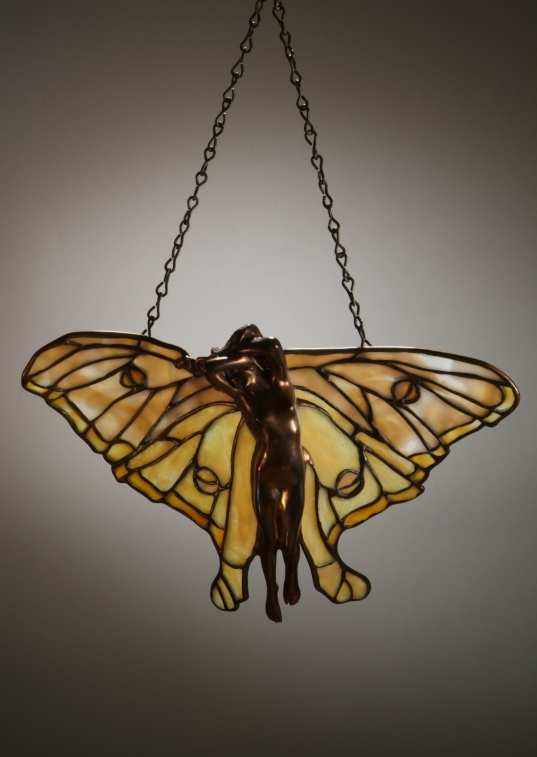 Lamp screen, c. 1920s
No. 926, Winged Figure design
Leaded glass, bronze
Tiffany Studios, New York City, 1902–1932
8 x 11 in.
(2004-013)
Audio Guide

Lamp screens were among the fancy goods offered for sale with Tiffany lamps. These decorative screens were attached to a large lamp's finial by chain and suspended below the shade, shielding the person using the lamp from its bare light bulbs. These leaded-glass screens were available in the shapes of the winged insects that appropriately might hover around Tiffany's garden of nature-themed lamps. Louis Comfort Tiffany (1848–1933) hung a Dragonfly lamp screen from one of the turtleback shades in the living room of his Long Island country estate, Laurelton Hall.