Collection Highlights
Previous
Next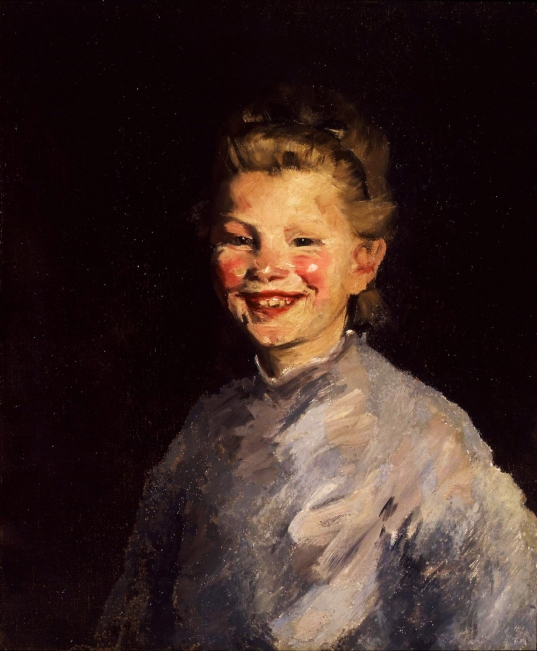 Portrait of a young girl, c. 1910
Oil on canvas
Robert Henri, American, 1865–1929
24 x 20 in.
(P-059-87)

Robert Henri (1865–1929) was a member of "The Eight," an informal group of socially conscious artists who sought to represent the grittier side of New York City. Although the young girl in this portrait appears happy, she likely had few pleasures in life. The anonymous subject is seemingly at odds with the tradition of portrait painting; the girl's ancestry was not aristocratic, her social standing low, but her smiling image in three-quarter pose nonetheless ensures her legacy. Here Henri used the tradition of portraiture as a medium for social commentary.