Collection Highlights
Previous
Next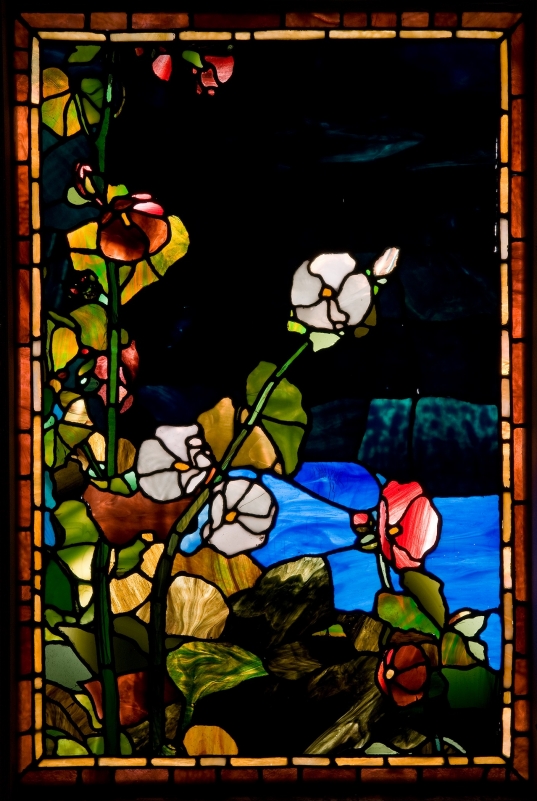 Window, c. 1890
Probably Michael Jenkins house, Baltimore, c. 1890–present
Hollyhocks
Leaded glass
John La Farge, American, 1835–1910
Marks: La Farge
37 1/4 x 25 1/4 in.
(GL-009-74)
Audio Guide

John La Farge's Hollyhocks window is one of two made about 1890 from a single painting he did in 1863. One window was made for banker J. Pierpont Morgan (1837–1913) in 1881; the Morse's window was made around the same time for Michael Jenkins (1842–1915), vice president of the Atlantic Coast Line Railroad and chairman of the board of directors of the Merchants and Miners Transportation Company. Featuring two hollyhock stalks in a single pictorial plane, the window creates a powerful two-dimensional formal structure reminiscent of Japanese woodblock prints, which the artist collected. La Farge (1835–1910) was the first to patent opalescent glass on November 10, 1879. He and his younger rival Louis Comfort Tiffany (1848–1933) revolutionized leaded-glass windows.